Host Your Next Event at Club Sportiva
Host your event at a Club Sportiva Clubhouse, providing you the most unique venue in the Bay Area and Los Angeles. With high end exotic vehicles serving as décor, our state-of-the-art facilities have the amenities you need to entertain and impress your guests.
Each Clubhouse provides a flexible space that can be transformed with your choice of custom lighting and backdrops to fit your event's motif. In addition, multiple refreshment and bar stations are accessible within the facilities to ensure that your guests are not parched.
The Club Sportiva Events Team is available throughout the planning and execution process to help you select the right caterers, vendors, amenities and services that are suitable for your guests and for your budget.
Inquire Now
Private Parties
Corporate Events
Our executive board room and work desks provide you the focus you need to discuss and execute your strategies. All communication channels are easily accessible, including video conferencing and WiFi. In case there is a lengthy presentation, ergonomic furnishing provides you all day support.
Many of our corporate clients choose to combine the venue rental with customized driving experiences. Some clients even choose to join as Corporate Members the best value in repeat corporate events.
Learn about Corporate Events
Bachelorette / Bachelor Parties
Get your closest friends together for a night to remember. Whatever happens in Club Sportiva, stays in Club Sportiva.
Weddings
Venues provide a perfect backdrop for your wedding, especially if your get away car is from the collection.
Birthday Parties
Celebrate your birthday party with an auto enthusiast twist.
Member Events
Exclusive Events
Club Sportiva Members gain access to exclusive events that are made for auto enthusiasts and their interests. Our Members passion for car culture gives us the opportunity to host private track days, factory tours, vehicle debuts, and Member drives. As much as we enjoy the automobile, Member Events give us the opportunity to diversify our experiences by sampling new restaurants, venturing out into the great outdoors, and traveling to foreign destinations.
Venues
Venues Available in NorCal and SoCal
There are three Club Sportiva Clubhouses available for hosting events, all of which are centrally located in Silicon Valley (San Jose), Menlo Park, and Los Angeles.
The state-of-the-art facilities provide modern amenities to entertain guests, such as a board room, game room, and cigar lounge. If hosting a presentation is on the agenda, office spaces and breakout rooms are available with the latest conference equipment.
Pricing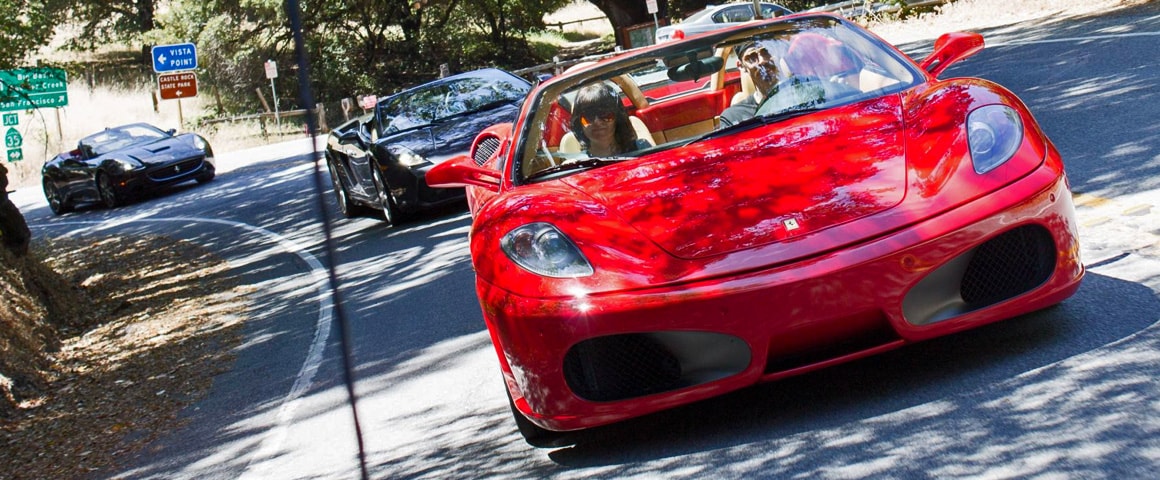 Inquire for your event
Club Sportiva has hosted a variety of events ranging from bachelor parties, weddings, birthday parties, corporate events, and more. Given the uniqueness of your event, a detailed quote will be provided upon receiving your inquiry.
Inquire Now
---
© 2019 Club Sportiva. All rights reserved.